12th February 2019
For full interview https://www.photograd.co.uk/blog/2019/2/12/introducing-landform
---
2nd February 2019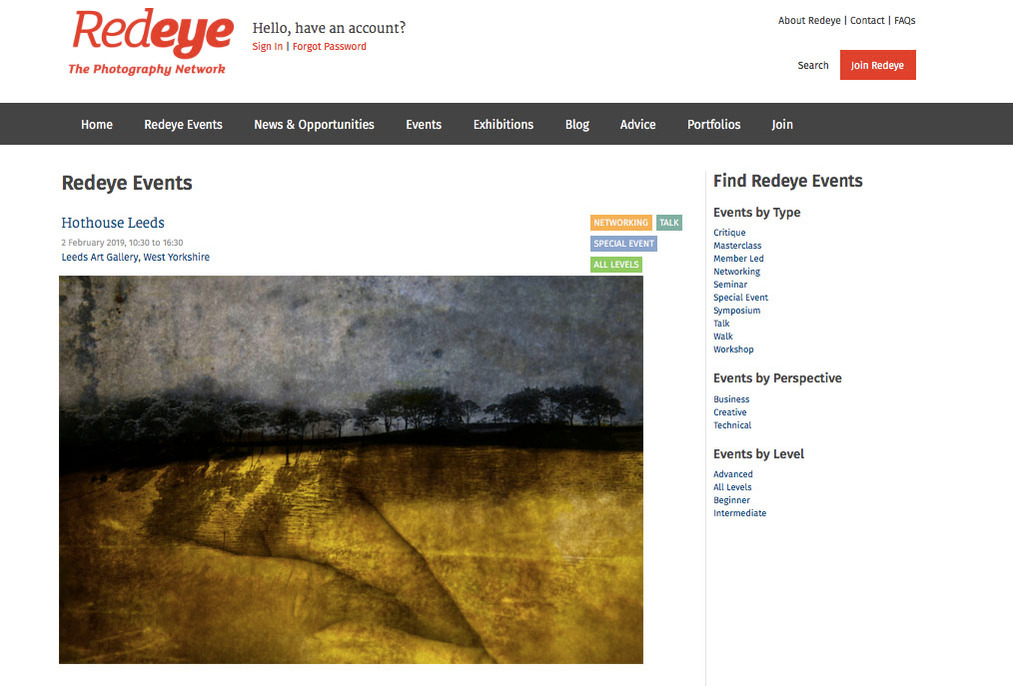 Honoured to be selected by Lens Think Yorkshire as a part of this one day event, short presentations given by photographers talking about their creative practice and experience.
---
29 September–27 October 2018
The series Twenty Trees, a set of seven silk printed landscapes created with mixed media displayed within the creatives hub as part of the Brighton Photo Fringe. It explores part of a playful installation, which explores the interpretation of FORM, where the artists within the collective layer work to create an immersive experience. Work presented encourages the audience to think about the meaning for themselves.